Giman Free Suwa Piyasa ( Ayurvedic Centre )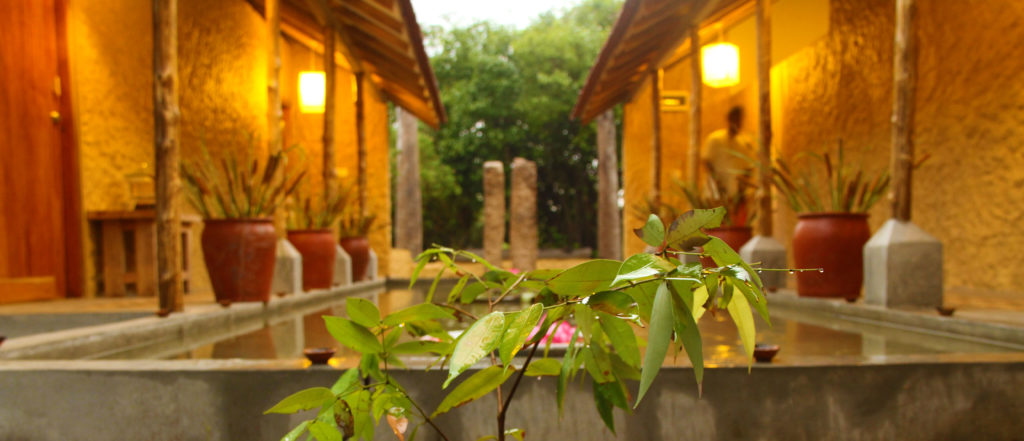 Ayurveda: The Science of Life
Ayurveda in Sanskrit means "the science of life" – an ancient system of health care which is widely practiced in Sri Lanka and India. It roots back deep into prehistory: description of a basic kind of Ayurvedic medical theory is found as far back as the second millennium BC, in the sacred proto-Hindu texts known as the Vedas.
Ayurveda is a holistic system which regards illness as the result of a derangement in a person's basic make up. The Ayurvedic system holds that all bodies are composed of varied combination of five basic elements – ether, air, fire, water, and earth. Each body is governed by three doshas or life forces: pitta (fire and water), kapha (water and earth) and vata (air and earth). Illness is seen as an imbalance of these influences, and specific diseases are considered symptoms of more influential problems. Ayurvedic treatment aims to rectify such imbalances and Ayurveda doctors will typically examine the whole of a patient's lifestyle, habits, diet and emotional proclivities in order to find the roots of a disease. Treatment often consists of encouraging a balanced lifestyle as much as administering specific therapies.
We at Giman Free Ayurveda Centre (Suwa Piyasa) attempt to create the atmosphere that is fundamental to the systematic approach to balance the three influences above.
Unspoilt beaches with no human disturbance, calm and shallow waters in the sea, large garden and wild vegetation which is home to medicinal plants, creates the ideal atmosphere that will meet the needs of the natural healing process.
The natural set up natured by our in-house expertise, attracts the energy to the location from the all mighty Universe.
We at Giman Free make all efforts to provide meals prepared with organic produce to give the best from nature. It serves seafood from the day's catch with none or minimal refrigeration to secure the freshness of the fish that is served.
Genuine courses of Ayurveda treatment need to last at least two weeks to a month to take effect. The resort has dedicated Ayurvedha Doctor who after an initial consultation will prescribe a program of treatment based on each patient's individual state of health. These programs usually consist of a range of herbal treatments and various types of bath and massages in combination with cleansing and revitalization techniques which includes Yoga, meditation, special diets and abstaining from alcohol.
One of our most important assets is the polite and accommodative staff to please our guests which is part and parcel of the healing and rejuvenation process.
Our own travel guides will accompany the guests directly from the Airport and provide meals at selected and recommended places at no extra cost to the clients.
We provide a wide range of activities that are recommended to our guests, which includes,
Wild life tours to four wild life parks around the hotel
Cultural tours to Polonnaruwa, Anuradhapura, Sigiriya and other places of importance
Religious tours to Somawathiya, Lankapatuna and Koneswaran temple
Boat rides
Snorkeling
Diving
Trekking
Mangrove escapes
Golf at the eagle Golf Course in Trincomalee – built by the British in the 1940's
Village trips to experience the traditional culture and heritage of the local community
Our main objective is to provide a lifetime experience to our guests to meet the best practiced "way of life" well supported by the unique landscape by the best sandy beach in Sri Lanka. Committed to give our guest the best that we are blessed with –"The nature".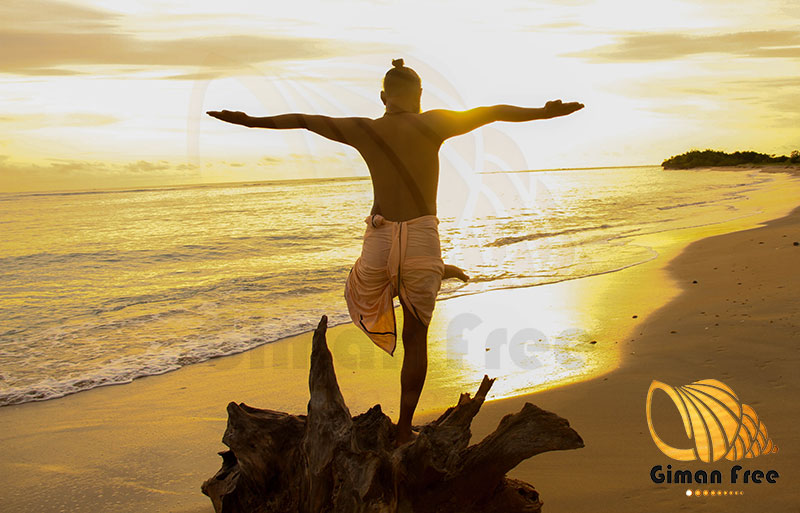 Panchakarma Ayurveda Program at Giman Free Ayu Centre
A uniquely designed Ayurveda center and the Yoga Center is one of the very few you could find in the Country. Yoga Center blends with its environment, organic farming and lush vegetation. Proposed Panchakarma program is recommended for cleansing body and mind. Throughout the treatment period guests are served with herbal drinks and herbal medicines.  Approximately 4 treatments/activities are performed during a particular day. These include Ayurveda treatment, Yoga exercises, meditation programs and excursions that are recommended by the in house Doctor. We recommend you to book your stay for a minimum of 14 nights to get the best results. Organic produce from its own garden is served (on availability) to give its client the best of all, complimenting the Herbal ingredients used by Ayurveda treatment.

Professionally conducted Ayurveda treatment sessions as a holiday at our Resort will leave you de-stressed, feeling revitalized and ready to face the busy urban life again.
Giman Free Ayurveda Center specializes in Ayurveda treatments to mitigate/combat obesity stress, Hypertension, diabetic and various skin conditions.
All specialized treatments are subject to Doctor's recommendation and at a concessionary fee. We recommend minimum of 14 nights or more to get best results for all these specialized programs.

Current Promotions

5% early bird discount for all bookings made 90 days prior to arrival
5% discount for all stays more than 14 nights
10% Introduce your friend with a reservation and get up to 10% on your bill

Yoga Programs – Are conducted by Dr W M P Saranga Weerasinghe who is a qualified Yoga instructor from Svyasa, Bangalore, India.